201812.27木

EACH TIME
今年最後の開催となるEACH TIMEは、ゲストにPanoramabarやTresorなどで世界的な活躍を見せ、motorpool @CONTACTのレジデントを務めるハウスDJのDSKEが日本語セットで初登場!
ゲストとして最多となるDJ EMERALDが3回目の出演!
和物と言う一般的なDJとしては未だ色物としてみられがちなこのジャンルを用いて、逆説的にそのDJのスキルの高さを実証するこのパーティ、グルーヴ感満載でお届けします。
LINE UP
GUEST DJ:
DSKE (motorpool)
DJ EMERALD
DJ:
TOMMY(TECHNIQUE)
J.A.G.U.A.R. (PURE IBIZA / ゆけむりDJs)
pAradice(LIFE FORCE)
マイケルJフォクス(CITY OH BABY)
KAMO
HOST:
小祝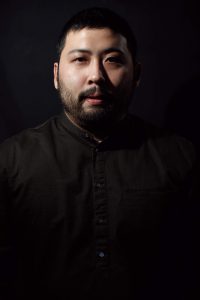 DSKE (Motorpool)
東京の伝説のクラブ、テクノの聖地と呼ばれたManiac Loveのアフターアワーズで本格的にDJのキャリアをスタート。2000年代後半からベルリンにも活動拠点を置き、TresorやAboutblankでのパーティ"Homopatik"等でのDJを経て2011年にはPanoramabarにて、翌年にはCSD Berlin Pride @ Panoramabar、Snax Club、Berghain 10周年パーティにてプレイ。以降ヨーロッパやアジアでも多く客演を果たす。現在は渋谷Contactにて"MOTORPOOL"を主宰。東京を拠点に活動中。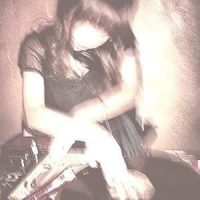 DJ Emerald
ミラーボールの煌めき、陽炎の揺らめき、終わりのある永遠、毎秒が旅のはじまり。
DJ Emeraldは、光と影の間を浮遊するかのようなミックスで都内のクラウドを魅了している。
クラブ、ライブハウス、ギャラリーやカフェなど、シーンによりジャンル・ムード・コントラストは様々。
2015年に韓国/ソウル、2016年にイギリス/ロンドン、フランス/パリでもプレイ。
同年、アムステルダム発『Dekmantel Festival』の東京公演に出演。
過去に音楽活動を行っていた時期もあり、2008年には、バルセロナの世界最大級の都市型フェス『Sonar Festival』で、スペインの音楽家Árbolのゲストヴォーカルとして出演。
また、イベントのオーガナイザーとしての顔も持ち、世界各国のアーティストの来日公演を開催している。
2017年5月には、ヘルシンキ発のアート・ファッションマガジン『REVS Japan』へ寄稿し、その活動は音楽以外にも広がりを見せている。
***
Based in Tokyo, DJ Emerald has been fascinating audiences with her talent for creating deeply layered mixes of sound, taking the listener on a journey through a complex universe of light and shadow, energy and pulse.
She played in Seoul, London and Paris, and Dekmantel in Tokyo on 2016-2017.
In addition to her skills as a musical creator, DJ Emerald used to sing songs with a different name.
Together with the Spanish artist Arbol, she has performed in several cities all over Spain.
In 2008 she was invited to play at Sonar, the annual festival for progressive music and multimedia arts in Barcelona, and subsequently she embarked on seven-day solo tour throughout Spain.
Finally, She also organized events, such as 13complex, Synthesmic, Cinematic Room and others.
Gathering artists from all over the world, her activities contribute significantly in stimulating the music scene in Tokyo.
>> tumblr
http://djemerald.tumblr.com/
>>> sounds
https://soundcloud.com/emerald-elly/
https://www.mixcloud.com/djemerald/
>>> twitter
https://twitter.com/_djemerald_
>>> instagram
https://www.instagram.com/une_femme_9/
>>> blog
http://djemerald.blog.houyhnhnm.jp/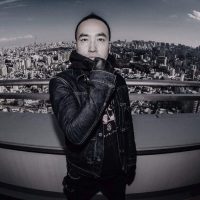 J.A.G.U.A.R.(PURE IBIZA/ゆけむりDJs)
特選日本語DJ。ときどき温泉DJ。東京の地下オルタナティブダンスミュージックシーンの熱量と快楽を、J-POP/アニソン/歌謡曲などで形成される日本語の乗ったポップミュージックを使用したプレイで表現。2010年からJ-POPとダンスミュージックを衝突させるパーティ『PURE IBIZA』@秋葉原MOGRA(毎月最終火曜19時)を主催。現在は代官山SALOONの国産音源しばりのパーティ『EACH TIME』(奇数月第三木曜20時)のレギュラーDJも務める。
2014年からはフェス対応型JPOP DJチーム「ゆけむりDJs」のメンバーとして『音泉温楽』『加賀温泉郷フェス』といった温泉地で催される音楽イベントを中心に『やついフェス』『肉フェス』といった都市型大型イベントへのDJ出演を続けている。
日本における地に足のついたリアルダンスミュージックとしての国産音源ミックスによるオーディエンスの意識や概念の変容や、それに伴うクラブカルチャーの更新をテーマに、東京の夜を鮮やかに彩る日々。
Mixcloud:
ゆけむりDJs:
https://www.yukemurisound.com/